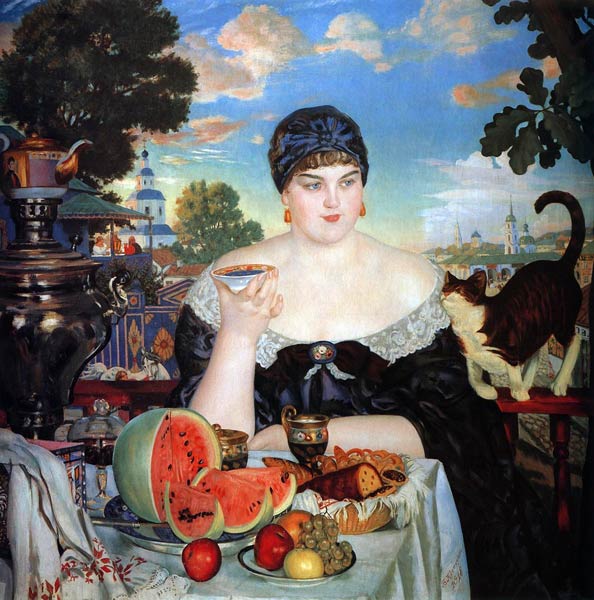 Boris Kustodiev created a special type of female beauty, which is now called "Kustodiev woman". The museum collection contains several pictures on Kustodiev. They are featured by accurate psychological characteristics.
Ilya Repin highly valued Brodsky as a portraitist, noting his excellent technique, as well as the simplicity and elegance of his works. In the 1910s, Brodsky created a series of female portraits.
Repin himself was an amazing portraitist and created many female portraits, marked by virtuosic technique as well as deep psychological approach.
Philip Malyavin liked to paint simple peasant women. His paintings have strong colors and powerful emotonal message.